From journalist and art critic Jelena Zetterström's book Offentlig konst i Lund, originally published as a series of articles in Sydsvenska Dagsbladet in 1994.  
Zetterström writes a loop of sorrow, beginning and ending with the brief words: "It is a sorry sight"; "It is a pity".
---------------------------------
Ur journalisten och konstkritikern Jelena Zetterströms bok Offentlig konst i Lund, ursprungligen publicerad som en serie artiklar i Sydsvenska Dagbladet 1994.
Zetterstöm skriver en slinga av sorg, som börjar och slutar med de korta orden: "Det är en sorglig syn"; "Det är synd".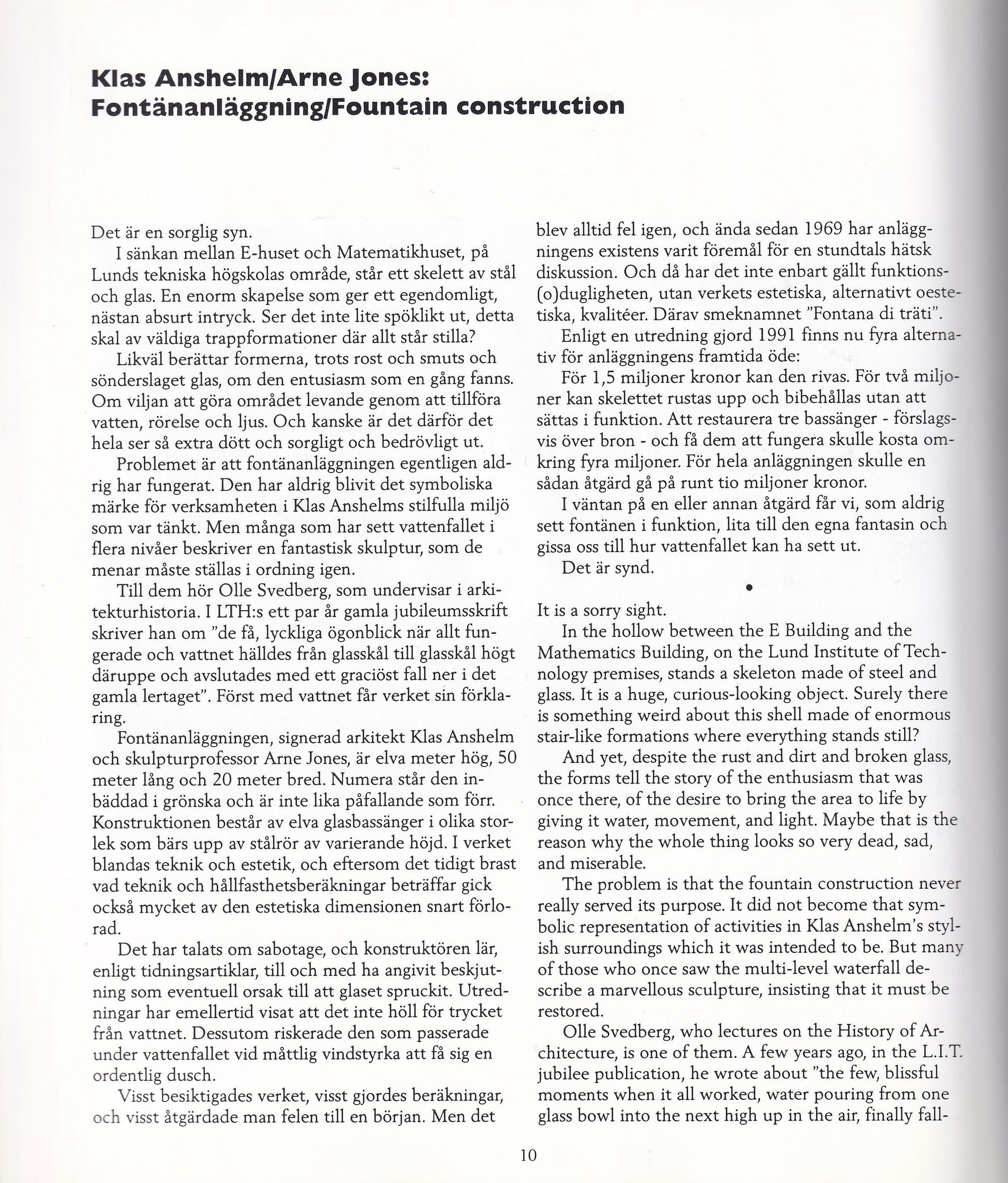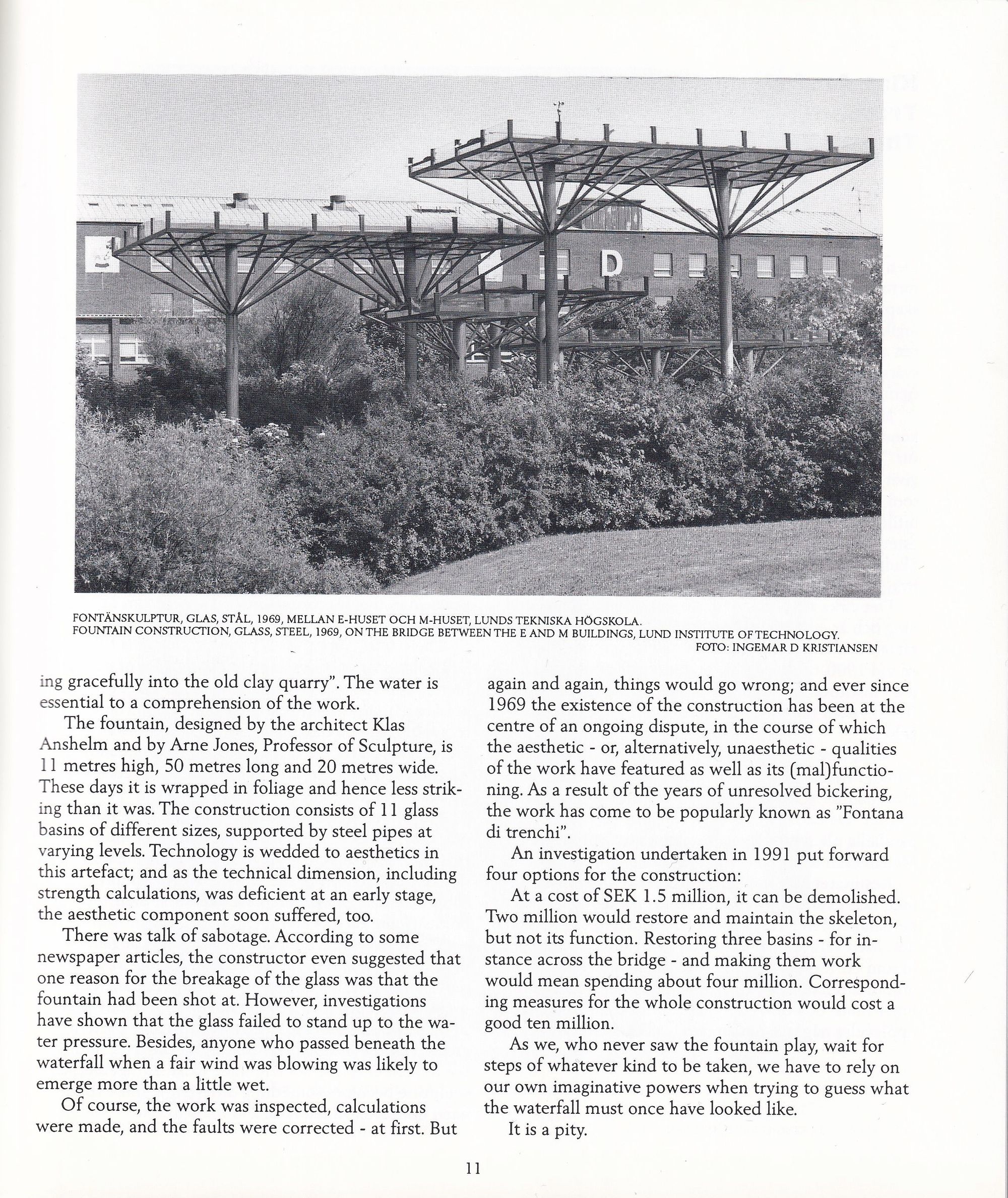 Main image: LTH-fontänen circa 1970. Photo: Mailis Stensman / Statens konstråd